Cefoverre was originally the competence centre for the glass sector, located in Jumet. It provides training to employees of companies producing or processing glass products, jobseekers who wish to pursue a profession in the sector, and students and teachers from technical and professional fields. They are familiarized with the industrial processes of the glass sector.
The training centre is jointly managed by the glass companies, the Fund for Social Security for the glass industry, education, the social partners and the Forem.
Since 2002, Cefoverre bears the title "Competence centre – CDC" and is part of the network of 25 competence centres in the Walloon Region. Cefoverre not only provides training: thanks to the CDC label, it also fulfils other tasks, such as monitoring developments in the glass professions, providing information, raising awareness and quality monitoring.
Since 2020, Cefoverre has expanded its services to the paper and cardboard processing companies sector, where they partner with PaperPackSkills. In this way, PaperPackSkills can also offer French-language courses to the sector. Companies within JC 136 and JC 222 located in the Walloon region can contact franck.chezza@cefoverre.be directly and he will look for appropriate training with you. If your company is located in Flanders or the Brussels-Capital Region and you are looking for French-language training, you can contact PaperPackSkills directly.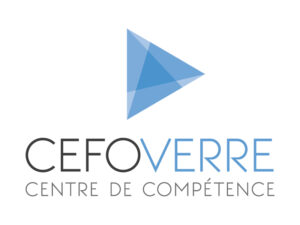 PaperPackSkills is the jointly managed sector fund of the paper and cardboard processing industry and its main task is to inform, advise and consult all companies in the paper and cardboard sector about training, education, workable work and proportional labour participation. Since 2011, the sector fund aims to provide optimal service for SMEs and large companies by means of:
The development of a competence policy
By setting up all kinds of projects to improve the inflow into the sector, increasing diversity, realizing workable work, …
In this context, the sector fund works with a sector covenant from the Flemish Government, which always focuses on sectoral and social needs. Our service aims to reach all paper and cardboard companies in Belgium. In 2020 PaperPackSkills obtained the Qfor (WSE) quality label for consulting and the implementation of projects related to learning, development and competence management. For more information, please go to www.paperpackskills.be.